College EM has a wide variety of English classes!
---
Test-Prep Courses
These courses review language skills and focus on test-taking strategies and skills for students who wish to take the IELTS (International English Language Testing System), TOEFL (Test of English as a Foreign Language), or TOEIC (Test of English for International Communication). For students who have lower levels (e.g. less than 5.5 IELTS or the equivalent), introduction courses are offered, focusing on the academic four-skills necessary in preparation for the higher level test preparation courses (5.5 IELTS and above or the equivalent). Students learn to save time, increase accuracy through extensive practice and strategies. Students learn skimming and scanning strategies, and special tricks in relation to the different kinds of questions that are on the test. Students will learn how to analyze a test question, organize their writing, write coherently and cohesively, learn useful grammar and vocabulary specific to the test. Students will focus on the skills necessary to succeed, including fluency, cohesiveness, accent, grammar, and vocabulary. Time management will be practiced, and students will learn to use smooth transitions and linking words to express ideas effectively. For the TOEFL and TOEIC courses, students will learn how to manage their time, to anticipate answers and to use the essential tools necessary to succeed in the exam.
TED-ED Program
We use both the book series Keynote by National Geographic and programming in partnership from The Technology Entertainment and Design (TED) program. The Keynote series of classes are taught to improve a student's confidence in public speaking. First, students are shown models of great Ted Talks from the assigned books, and then students are taught language skills associated with that presentation in the book (e.g., organizing a speech, the key takeaway, defining and refining a premise, developing a throughline). Students are often found taking part in discussions, using critical thinking and media literacy skills to discuss life topics. Students in our Keynote classes are divided into three levels and can join our Ted-Ed certified club We're also partners with Ted Education. We're one of the first schools in Montreal to get Ted-Ed certified. At our school, students who are interested in using what they have learned to construct a speech have the opportunity to upload their speech onto Ted's YouTube channel and go to Ted conferences.
Class
Level
Materials
Keynote
1
Keynote
Books 1-2
Keynote
2
Keynote
Books 3-4
Keynote
3
Keynote
Books 5-6
Ted-Ed Club
All levels
TED-ED curriculum
More
Academic English: Custom programming developed by our teachers to help students achieve their true academic potential. Includes exam prep and college transition.
Wordly Wise: Our Wordly Wise classes provide direct academic vocabulary instruction that develops the critical link between vocabulary and reading comprehension.
Phonics: Students learn the basic speech sounds by practicing minimal pairs, sound rules, and doing various reading activities with the teacher.
Debate & Public Speaking: Custom programming developed by our teachers that helps students develop the necessary research skills, critical thinking, and rhetorical knowledge to speak with confidence.
Book Club: A custom class where teachers guide students through great classics, such as the Giver, Dune, The Book Thief, To Kill a Mockingbird, Lord of the Flies, Great Gatsby, to just name a few.
Private and semi-private tutoring: Have a specific goal in mind? No problem! Let us know and one of our expert instructors will design a plan for you and aid you either one-on-one, or in a small group of up to a maximum of four students.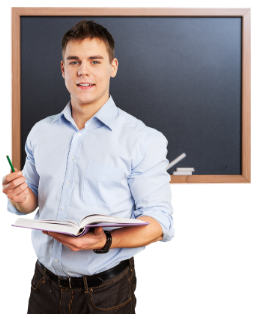 General ESL Conversation
General English conversation classes give students the opportunity to practice their English through conversation. The communicative training focuses on listening and speaking to ensure effective verbal communication, with speaking encouraged from the first course onward. The course is needs oriented, with curriculum and exercises carefully chosen to ensure practical and long-term effectiveness. Courses are focused on practical themes; students will learn to communicate through communication, and to understand and use everyday expressions. Practice with peers and teacher guidance with active practice of communication skills ensure progress in a short amount of time. This course is offered in two levels – intermediate and advanced.
NGL Education Program
Our National Geographic Language Education (NGL) program uses three book series to teach English to children and teenagers (Reach Higher, Reading Explorer, and Great Writing). Levels are divided into 96-hour intervals. Each class is 24 hours. The curriculum and materials are developed by National Geographic Learning and enhanced by our instruction. Reach Higher and Reading Explorer focus on developing student comprehension, growing their academic language skills, and expanding their academic vocabulary. Great Writing focuses on developing the writing skills necessary to succeed in school (how to write an essay, the four main types of essays, and so on). Beginner and low-intermediate students start in Reach Higher and move onto Reading Explorer. Students can register concurrently in Great Writing when enrolled in Reading Explorer classes.
| Class | Level | Books |
| --- | --- | --- |
| Reach Higher | 1 | Books 1-2 |
| Reach Higher | 2 | Books 3-4 |
| Reach Higher | 3 | Book 5 |
| Reading Explorer | 1 | Books F-1 |
| Reading Explorer | 2 | Books 2-3 |
| Reading Explorer | 3 | Books 4-5 |
| Great Writing | 1 | Books 1-2 |
| Great Writing | 2 | Books 3-4 |
| Great Writing | 3 | Book 5 |
Reach Higher: The Reacher Higher Series of classes is for our beginner students. These classes are to help students understand different genres of texts and language skills that are associated with them. These classes subscribe to a content-based language teaching model. Students learn a wide range of new vocabulary specific to the interesting contexts that they learn them. As well, students begin to understand the complexities of what constructs a certain genre of text (e.g., a story has a plot, setting, characters, point of view, etc.) We have three levels of Reach Higher at the school.
Reading Explorer: The Reading Explorer series of classes are taught to help students develop an academic vocabulary, essential language skills to communicate nuanced meanings, and as well have students be predisposed to more difficult texts that require strategies to breakdown the meanings of the texts. The Reading Explorer classes follow a content-based language teaching model where the acquired language is the by-product of immersing oneself in interesting content at a higher level. We organize our Reading Explorer classes by three levels, which students are then placed into.
Great Writing: The Great Writing series of classes are taught to improve students' linguistic accuracy and precision when writing texts. The series demonstrates structural content (E.g., an essay needs an introduction, main body, conclusion, a thesis statement, etc.). In these classes, students are shown a wide variety of different essays that derive from many different types (descriptive, expository, narrative, argumentative) and are elicited to find the underlying patterns that these essays have and then model them through activities and assigned work. We organize our Great Writing classes into three levels.
Register